Scroll Down For Current M Group Event Schedule
Welcome to The M Group!
We look forward to seeing you and entertaining you with our unique style of culinary wizardry and fun. Please check below for information, menus and reservations for our upcoming public and private events.

*** Prior to making a purchase,please read the following important information. Thank you.***
Since our seating is limited, contact info@themgroup.us to assure availability PRIOR to reserving a seat at
our upcoming culinary events.
Attendance Policy: Our events are non-refundable,and once they are sold-out on the website, they become non-changeable also. We will be happy to work with you to remedy any situation, but some times it gets to the point where the show must go on. Once you reserve your spot, it is yours. If you cannot attend, you can always give it to someone else. (Just let us know who is coming to dinner.) We, of course, reserve the right to cancel or change classes if needed. If we do have to, you can either switch to another class or receive a refund. We can get through this together.

Follow Us on Twitter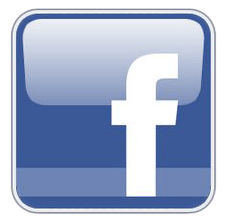 Like Us on Facebook


-------------------------------------------------------------------------------------------------------------------------------




Our Next TRIO "April Flowers" is on Sunday April 23rd, 2017 and Doors Open at 5:06pm.

As Always Seats are Going Quickly and Will Sell Out. Please Call Monica at 951-326-6763 to Get Yours.

Join us as we Continue to Take our Wine and Food Pairing Experience to the Next Level!

Check Out These Fabulous Pairings All for ONLY $49pp.
Starting With Chef's AMUSE BOUCHE
1st Pairing Follows With:
2013 Mitsuki Vineyards Origami Carneros Chardonnay
Paired With:
Shrimp Capri over Capellini
2nd Pairing is:
2015 Blank Canvas Pinot Noir Gold Medal Winner, 2015 Orange County Wine Society
With:
Sous Vide Spiced Pork Tenderloin with Thyme Infused Dark Cherry Sauce
3rd Pairing is:
2010 El Escoces Volante 3000 Monastrell/Syrah
With:
Beef Tenderloin au Poivre Vert

Finished with Chef's Choice Dessert

Bring Your Own Wines to Share and Cigars for Those Inclined Afterward

All for Only $49pp. Will SELL OUT so get your Seats Now
Call Monica 951-326-6763
 





 

---------------------------------------------------------------------------------------------------------------------------------------------------------------------------------------------------